Freedom to choose:

where

will be your website's home?
Install
on your server
Upload the installer to your own server, then open it in a browser, the installation will start and set up your new website automatically.
Server Requirements




Self-hosted Kopage is a PHP script, most servers meet the requirements by default:




Apache + PHP (7.1-7.4 or 8.1-8.2) with ionCube Loaders
Zip, GD, PDO/SQLite cURL extensions
MySQL, Composer or root access are

not required

.
How to install Kopage Website on your own hosting account?
Connect to your FTP, upload installer and open it in browser.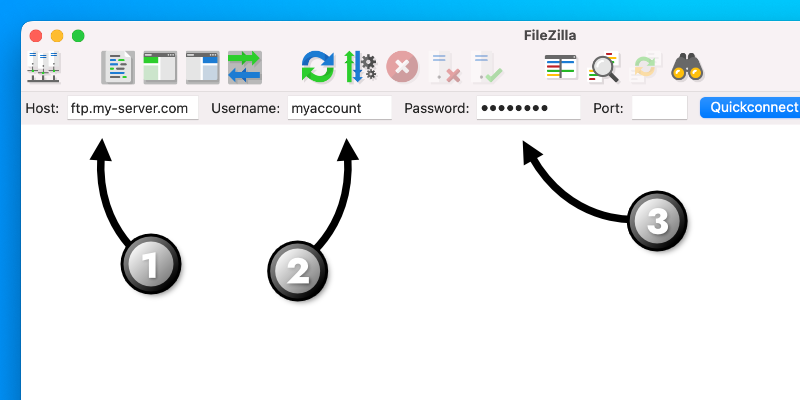 Step 1: Connect to your FTP
You can use your favorite FTP client, like
FileZilla
, it's free. Enter your FTP hostname (1), FTP username (2) and FTP password (3). Most of the web hosting companies have their own, simple file managers, so there's no app required.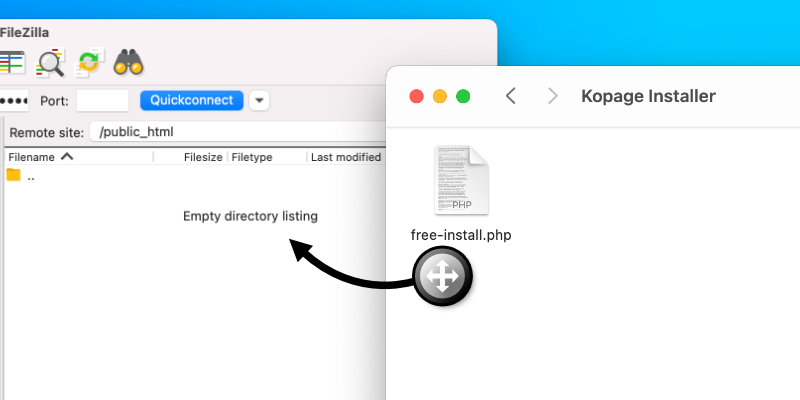 Step 2: Upload installer
Now drag & drop the installer file to your FTP folder. Once file is copied, you can go to /free-install.php in your browser, installation will start.

Get Started with Kopage Free
Download & Publish it on your own Hosting

All you need to create a beautiful website!

Need a helping hand?


Make sure your server meets technical requirements, reach to your web hosting support first.
If there's any problem with Kopage, we'll help!