Private Label website builder for web hosting providers,

domain registrars, web designers and niche industries.

Why Kopage Website Builder?

It's easy to integrate in most environments and it's easy to advertise it on your own website, live demo is instant and doesn't require sign up, reduces friction, immediately shows how easy and painless website building can be.

1. Quick Live Demo

Just one click away. Live. Website. Easily
embed a list of themes
on your website and forward your visitors there. Theme clicked is website started. No friction, no registration, no credit cards required.
Show your visitors how easy to use their new website will be and make them your clients.

2. Content Blocks

Website made of blocks? Exactly! It couldn't be easier or more intuitive, find a block you like and add it to your website. Move up or down and change it: want to change text? Click it and start typing. Change a photo? Click and choose another one.
There's nothing to break and nothing to worry about, click, edit, save. Done. Website changes are published.

3. Desktop & Mobile

The biggest advantage of pre-made content blocks? They're pre-made! Designer made them look and work the way they look and work on both mobile and desktop devices, but it's not your worry: you just change text or photos and it just works well. Everywhere.

Attract more customers

It's getting more difficult to turn visitors into customers. We'll help you making it easier.

WHITE LABEL
Make it look
the way you need.

Your brand has some image already, make your new website builder look yours.

Change a logo

Change interface colors

Add your own, custom website templates

Make it yours!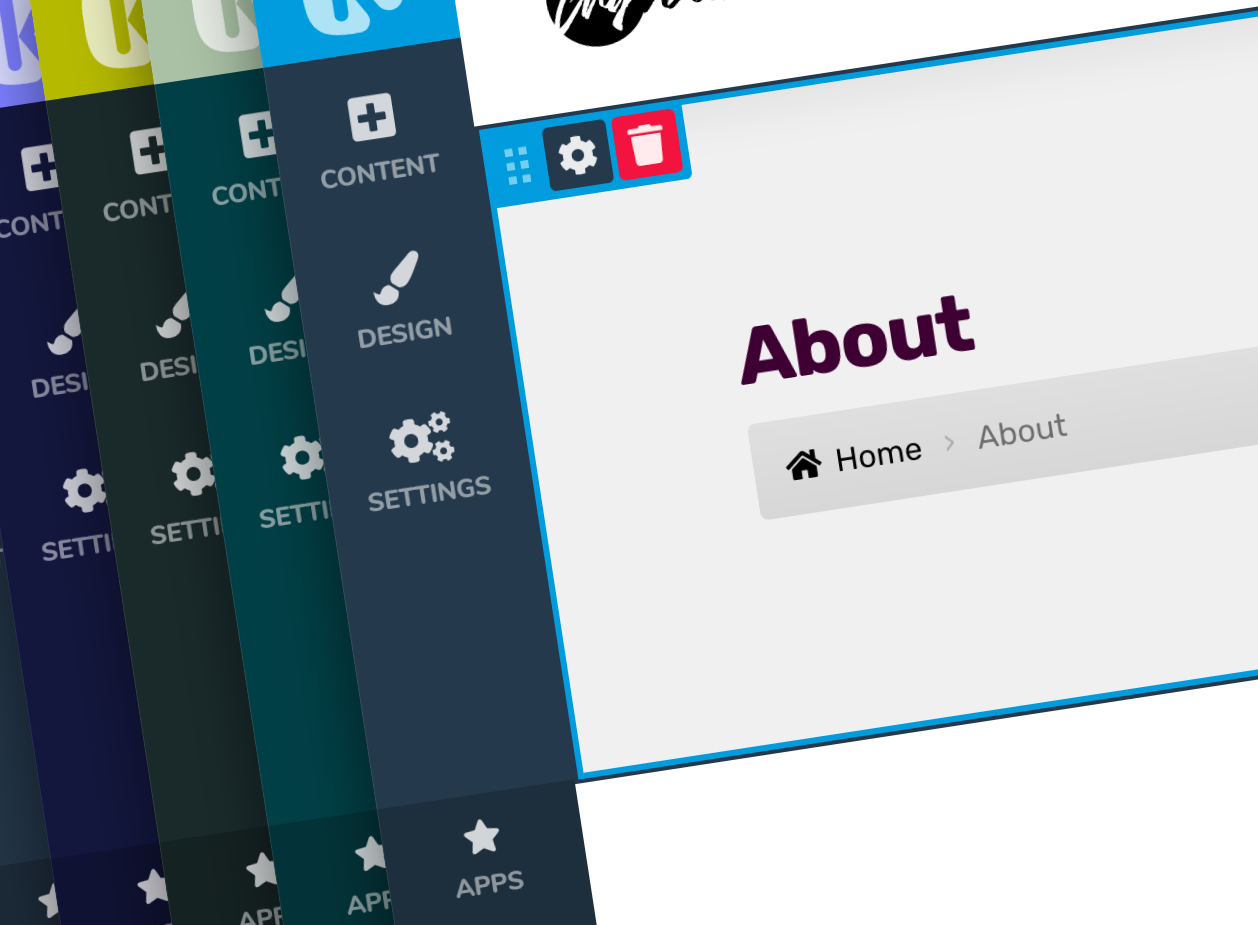 Website Builder

Easy to use, intuitive website builder your clients can use to create and manage their websites.

Website Builder
Logo Maker

Logo generator, you can embed on your website to help your websites create logos themself and attract leads to your paid services.

Logo Maker
Website Tools

Set of tools you can embed on your website to attract more leads to your paid services.

Website Tools
Will Kopage fit your business?

Are you a webhost?

If you're a webhost, you just found the right partner, it's easy to setup Kopage Website Builder in your own infrastrucuture, additionally embed Kopage Tools to attract more leads.

Not a webhost

If you're not a webhosting company, but want to provide Kopage to your clients, friends or comunity members, contact our sales team, we'll find a way to help you.